I am beyond excited about Wreck-It Ralph, which is doubly amazing given the general history of movies based around video games (with the exception of the eternally awesome Last Starfighter) and the fact that it is a non-Pixar Disney animated film, which generally isn't all that good. I'm going to see it tomorrow and put my review up this weekend. I am completely sure it will be amazing. That being said, all the title makes me think of this:
The early reviews of Halo 4 are in. I'll be honest, I have had very little excitement about this game. It looked like 343 studios was very complacent in just keeping things status quo as to not rile the legions of Halo fans out there. The reviews, though overwhelmingly positive, seem to confirm this. I'm sure it will be reliably solid, but these days I think any shooter franchise, even one as revered as Halo really needs to do something original to separate itself from the huge glut of shooters out there. I do plan on renting it next week and will give impressions, but it's been a long time since a shooter has really gotten me excited, I doubt Halo 4 is going to rekindle that fire.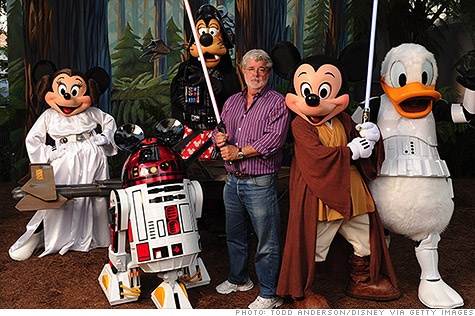 Finally, I'd be remiss if I didn't at least talk about the surprise announcement of Disney buying Lucasfilm and more specifically and importantly, Star Wars. I think the biggest surprise at this point is people claiming it will ruin the franchise. I would've expected the worst response to be more like "well it can't get any worse". Because seriously, all Lucas has tried to do in the last 15 or so years is pretty much ruin the franchise between messing with the original trilogy and unleashing the prequel trilogy on us. And just look at Marvel. It's films have hardly suffered since being under the Disney flag. Arguably the best news to come out of this is that Lucas will only be in a advisory role on the newly planned trilogy, really giving the Star Wars franchise a decent shot at redemption.
That's really all for today. I should certainly have a review up by Sunday of Wreck-it-Ralph, along with maybe some other things to talk about. Until then, here's your FREE GAME OF THE WEEK:
Hero's Duty